NEWS
Click below to see article/photo/video.
---
---
---
"Florida MOTO News Visits The G.O.A.T. Farm!"
---
"Spring 2016 BOSS (Best Of The South Series) Awards BBQ at WW Ranch Motocross!"
---
"Florida MOTO News Video Testing at Waldo and Dirtfarm"
---
"Florida MXers Race AX in Alabama"
---
"Cross Roads Motoplex Now Offers Arenacross!"
---
"FGSC FL/GA Series & Florida Motocross Series to Run Combined Races For 2016!"
---
"Record Setting Fun at Cross Roads MX Park!" - The latest information from Cross Roads MX.
---
"Orlando MX "Track Test Day" - Video Interviews, and Video of Riders on the Track!
---
"Florida Motocross Track BANS FAST RIDERS??!! Say It Isn't So! "
---
"Thundercross Motocross Park Closing: Will Re-open Under New Ownership As Florida Cycle Park in August 2015!"
---

PHOTOS, VIDEO interview, Tour information, and LINKS!
---

NEW VIDEO added: Better video and Better sound! Travis Pastrana interview Nitro Circus Info
---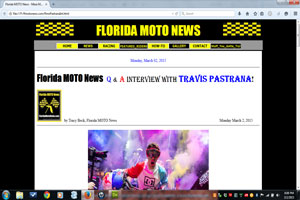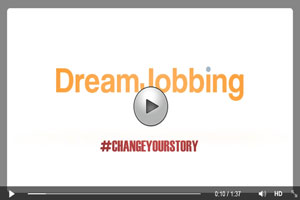 Q&A Pastrana Interview Nitro Circus Tour Reporter Job Enduro X is coming to Daytona!
---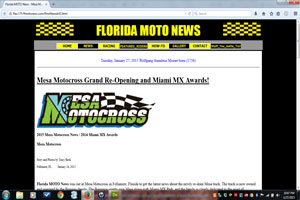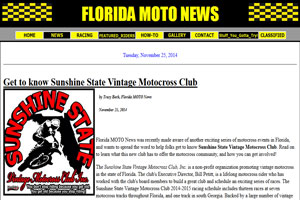 Mesa Motocross / Miami MX News! Get to know SSVMX Club! 2014 FL/GA Fall Series
---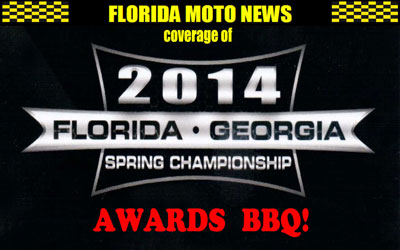 Waldo Mx Fun Weekend! Racing at WW Motocross! Spring Championship Awards BBQ!
---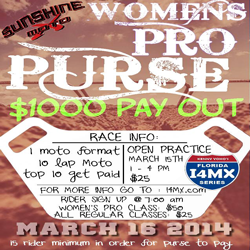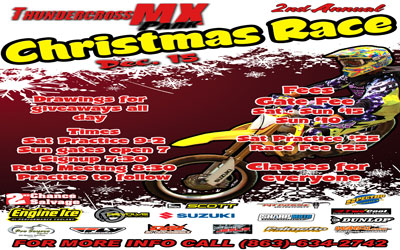 MX Sports: L.L.'s Regional Qualifiers Women's Pro-Am Racing!!! Christmas Race Announced!



FLORIDA MOTO NEWS