---

Spring 2016 BOSS MX Championship Awards BBQ!
FLMN News Report
2016 Racing - Awards
Story, photos, and video by Tracy Beck
Jacksonville, FL July 9, 2016
WW Ranch Motocross Park hosted the Spring 2016 BOSS MX Championship Awards BBQ this past weekend. Florida MOTO News was happy to attend, and to check out how the South's newest motocross racing series does things for its' riders. This was the first championship series for the BOSS, or "Best of the South", Series. Florida MOTO News has been hearing many good things about the BOSS Series, and was glad for the opportunity to learn more about it. FLMN spoke with series officials and racers, and heard only good things from both. It appears as though the BOSS is off to a great start, providing a fun and competitive racing experience for its' racers and their families. The BOSS series racing will begin again in 2017, and dates will be announced on it's website, http://bossmx.com, as soon as possible. Florida MOTO News hopes to attend at least a few of the BOSS Championship races in 2017.
The 2016 BOSS racers and their familes were treated to a great day and great awards. Racers enjoyed a great day of riding at WW Ranch Motocross, and some of the best BBQ the South has to offer! There was a HUGE waterslide for all to enjoy as well. HUGE... ..a great word to describe the BOSS Championship's trophies too! Everyone seemed to have a great time, and to be quite pleased with their awards. 1st place riders received a set of motocross gear, courtesy of title sponsor Jacksonville Powersports. Florida MOTO News certainly enjoyed the hospitality, took lots of pics, and shot some video as well. Be sure to check out the pics and video below.
ALL photos on the Florida MOTO News website are FREE for you to download. Enjoy!
To browse through the photos one at a time, use the photo slider below.
Right Click on each photo to save the FULL SIZE version to your computer.
Spring 2016 BOSS MX Championship Awards BBQ at WW Ranch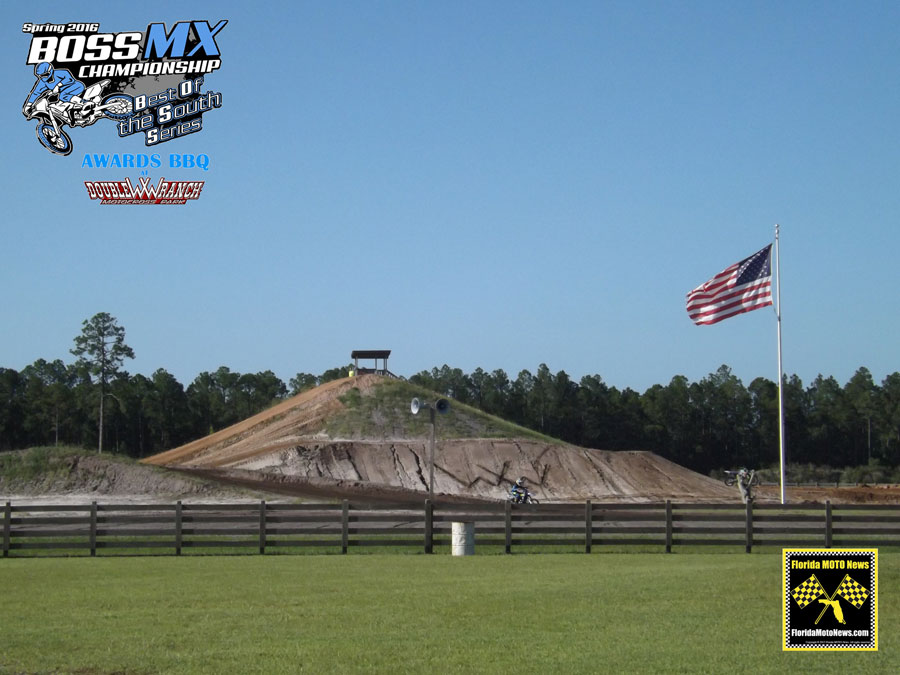 SEE YA AT THE RACES!
---


FLORIDA MOTO NEWS