---
Jacksonville, Florida - May 2015
Florida MOTO News visited Jacksonville Veterans Memorial Arena on May 8, 2015 to check out the Nitro Circus action! Along with photographer Brianna Valler, and videographer/photographer Drew Jensen, FLMN brings you some great pics and an interesting Travis Pastrana interview. Special thanks to photographer Brianna Valler for the great pics, and to Drew Jensen (New Kid Cinematics) for filming a great interview for Florida MOTO News! Check out the great pics and the interview below...
Browse through the photos using the photo slider BACK and NEXT buttons below.
To download the FULL size version of each photo: Right-click the desired image and select "Save picture as..." to save the image to your computer.
OR, click/touch the image and save it to your mobile device.
Travis Pastrana's Nitro Circus LIVE Tour 2015 - Veterans Memorial Arena - Jacksonville, Florida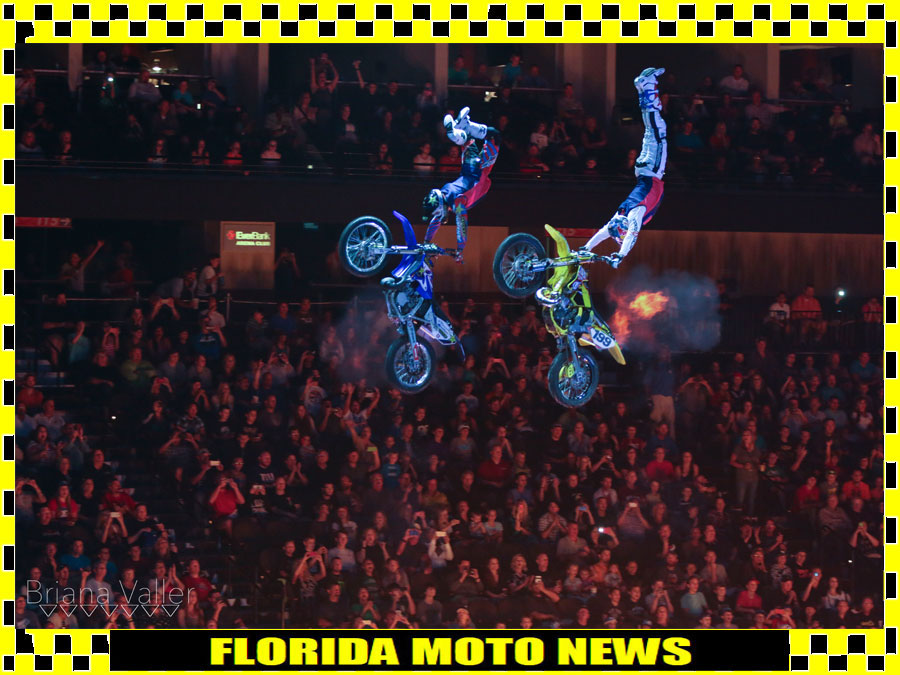 ---
Something to Say? Something to Sell?
Purchase an AD, and put it HERE!
Contact flmotonews@yahoo.com or call 386-878-9818 for more information.
---
Website by:

>>Fast Forward
Web Productions.® Copyright © 2013

Florida Moto News

. All rights reserved.