---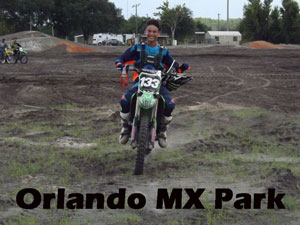 Orlando MX "Track Test Day"
Video Interviews, and Video of Riders on the Track!
FLMN News Report
Orlando MX Park
Story by Tracy Beck
Photos by Tracy Beck
Bithlo, FL August 13, 2015
Florida MOTO News was very pleased to be given the opportunity to visit Orlando MX Park to check out the new track and get some great interviews. Check out the video coverage of both below!
TRACK TEST DAY VIDEO
DEAN DYESS & RIDER INTERVIEWS
The track will have a website up and running soon, but for now...
Be sure to check out the track's Facebook Page HERE: https://www.facebook.com/orlandomxpark.
---
Something to Say? Something to Sell?
Purchase an AD, and put it HERE!
Contact flmotonews@yahoo.com or call 386-878-9818 for more information.