---
Record Setting Fun at Cross Roads MX Park!
FLMN News Report
Cross Roads Motocross
Story by Tracy Beck
Photos courtesy of Cross Roads Motocross
Jasper, FL November 10, 2015
Florida's motocross riders are having some record setting fun at Cross Roads MX Park! The track is now offering even more competitive fun, by tracking lap times to see who is REALLY the fastest. The following riders currently hold "Track Records" at Cross Roads MX: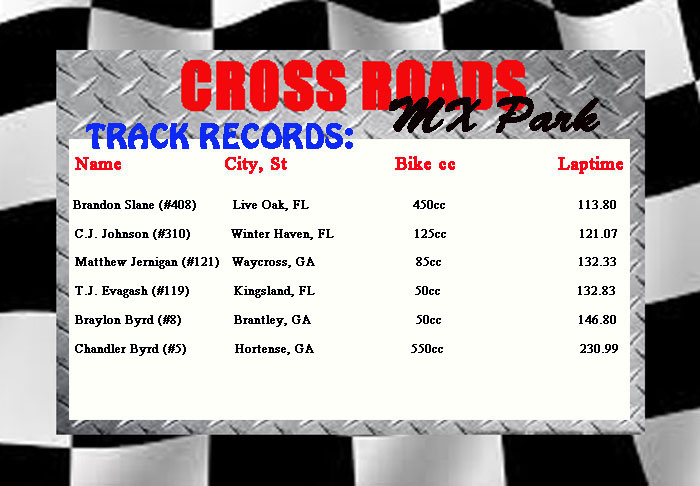 Cross Roads MX Park is open 7 days a week for OPEN PRACTICE. Cost is $20 per rider. Contact Wade Murphy (386)-938-1228, OR JR at (386)-466-6761 for any kind of information. Cross Roads is currently working on their 2016 schedule, and will have it posted soon on their Facebook Page at: https://www.facebook.com/CrossroadsMotocross
Check out the photo slider below to see some pics of racing out at Cross Roads Mx!
Cross Roads MX Park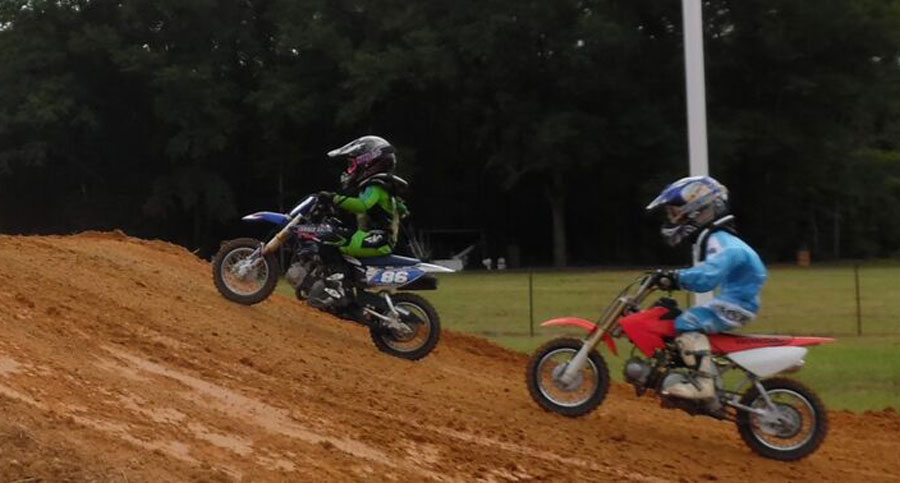 ---
Something to Say? Something to Sell?
Purchase an AD, and put it HERE!
Contact flmotonews@yahoo.com or call 386-878-9818 for more information.