---
2015 RCSX Racing Action Returns to Daytona!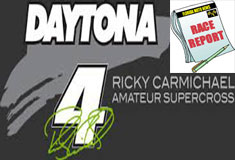 2015 Ricky Carmichael Amateur Supercross
Daytona Beach, Florida
Story by Tracy Beck
Photos by Tracy Beck
Daytona Beach, FL March 8-9, 2015
It's that time of year again at Daytona International Speedway. Bike week has begun, the Daytona Supercross by Honda has concluded, and amateur motocross riders and fans have gathered at the Daytona International Speedway for the 2015 Ricky Carmichael Amateur Supercross! This year's event was again a busy one, with more than 1,400 amateur entries. Riders came from all over the country to seize the opportunity to race their motorcycle at the "World Center of Racing." The superspeedway offered up a fun and challenging, Ricky Carmichael Signature-Designed Daytona Supercross track layout for 2015.
Heat races began on Sunday, following practice. Riders who were unable to qualify for the Main Event in their heat race, would still have one more opportunity to do so in their Last Chance Qualifier (LCQ) race on Monday. Monday's activities began once again with a practice session, followed by the remainder of heat races, and the LCQ's. Then began the 2015 RCSX Main Event racing. Racers took to the track to battle it out and decide who would go home with the championship win.
The weekend of racing would also include round one of the Women's Motocross Championship. WMX riders raced a two moto motocross format, with one moto on Sunday and the other on Monday. A moto one battle between Kylie Fasnacht and MacKenzie Tricker had spectators in the stands on their feet, cheering the two on and discussing the need for more of this kind of racing action in women's motocross. The two talented WMX riders would change position numerous times, passing aggressively and giving it their all. Pro Circuit Kawasaki-backed Kylie Fasnacht would take the moto one win, and return Monday to win moto two as well. Round two of the eight round 2015 WMX Series will be at Freestone Spring Championship, in Wortham, Texas on March 21st. For more information and results from the WMX Series, visit the series website at www.RaceWMX.com.
The racing was intense throughout the weekend in many classes. Racers young and old rode their best, and put on a great show for spectators. Those spectators unable to attend the event were able to watch the Main Event racing action LIVE on RacerTV.com. Didn't get to watch? Want to see it again? Great! Just visit RacerTV.com HERE to view the video archive of the races. Also, be sure to check out the Florida MOTO News photos from Monday's racing below. To view photos from SUNDAY's heat races too: CLICK HERE.
ALL photos on the Florida MOTO News website are free. Download and ENJOY!
To browse through the photos, use the photo slider below.
2015 Ricky Carmichael Daytona Amateur Supercross: MONDAY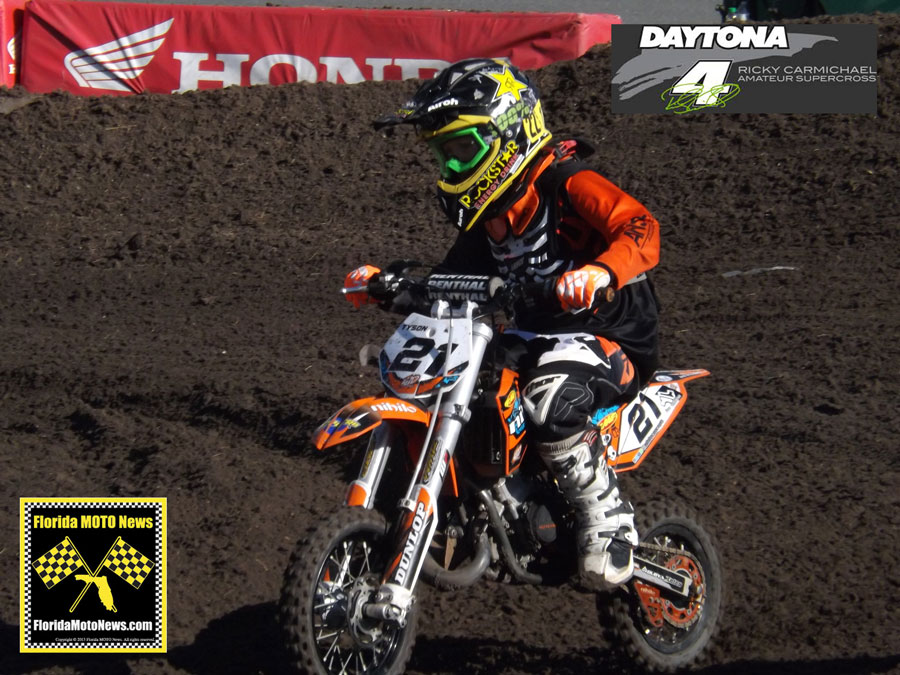 For SUNDAY's Photos (Heat Races) From RCSX: CLICK HERE.
---
Something to Say? Something to Sell?
Purchase an AD, and put it HERE!
Contact flmotonews@yahoo.com or call 386-878-9818 for more information.
---